One thing that all gardeners have in common is, the battle with insects. Your plants are doing great one day, then the next they have holes in the leaves, bites taken out of the fruit, or little critters just running all over them. What do most gardeners do? They reach for the insecticide and spray away. Now the question is, did you really need to spray? Was it a good bug or a bad bug? I understand that most gardeners know what an Aphid looks like or even a Mealybug. I am also pretty sure they know what a Ladybug looks like. What about a Ladybug larvae? Ever see anything like this on your plants?
These are all good guys and should not be sprayed.
I did a lecture back in March on Good Bugs, Bad Bugs and was surprised at the responses I got. I thought today would be a good day to repeat that experiment. I am going to show you a bunch of pictures of Good Bugs and Bad Bugs. Be honest with yourself, don't look to see what it is before you make a guess. There is not going to be any grades, and nobody else will know how you really did. It could, in the end, help your garden grow.
Let's get started:
GOOD BUG or BAD BUG?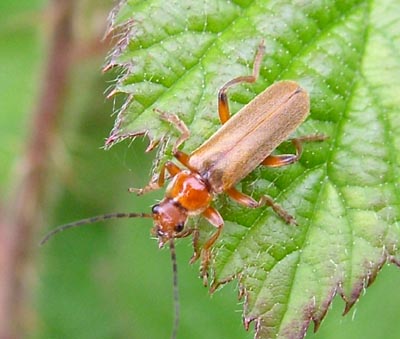 GOOD...Red Soldier Beetle.... The larvae are carnivorous, feeding on insects in the soil. The adults are also predators, eating caterpillars, eggs, aphids, and other soft-bodied insects. Soldier beetles resemble lightning bugs but do not have light-producing organs.
GOOD BUG or BAD BUG?
BAD....Common Asparagus Beetle......Both the larvae and the adults of the Common Asparagus Beetle damage Asparagus plants. The overwintered adults emerge and begin to feed on the tender growing tips of the newly sprouted Asparagus.
GOOD BUG or BAD BUG?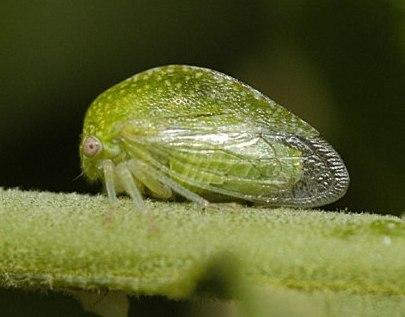 BAD....Buffalo Treehopper....Both nymphs and adults suck sap for food. Plants include Willows, Elms, Cherry, Black Locust, Goldenrods, Asters as well as others.
How you doing so far?
GOOD BUG or BAD BUG?
GOOD.....Horned Assassin Bug.....This bug kills many garden pests including flies, mosquitoes, beetles and large caterpillars.
GOOD BUG or BAD BUG?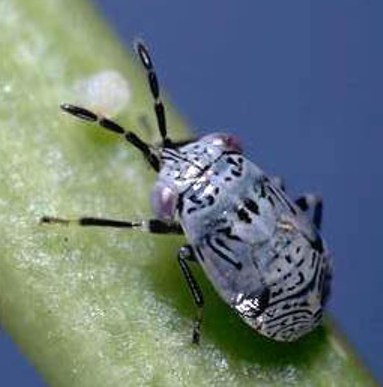 GOOD....Big Eyed Bug.....They are regarded as beneficial because they prey upon numerous kinds of insect and mite pests of turf, ornamental and agricultural crops.
One more.
GOOD BUG or BAD BUG?
BOTH....Earwig.....Earwigs are omnivorous, and will feed on dead plant material and dead or slow invertebrates. However, in large numbers, may feed on tender plants and may damage Lettuce, Strawberries, Dahlias, Marigolds, Zinnias and Roses. There are 22 types of Earwigs in the United States.
I hope this little test has given you an idea of the types of insects that there are in your garden. There is an estimated 900 thousand to over one million species of insects in the world, with more being discovered every year. There is a very handy item out there that you can get to help with some of the identifications. Do a Google search for "Mac's Field Guide of Insects". I use mine all the time. They are not very expensive. Besides, wouldn't it be a good idea to learn a little bit about the insects in your little corner of the world? Or at least be able to tell the difference between the good guys and the bad guys? I'm just sayin'!
Happy Growing!
Darren